Logan, You watched me build this beautiful Black Ops 2 RGH. It really turned out very nice and your interaction helped me in the design of this thing. She is up on Alliance Servers with a 10 day trial of The Purge for GtaV.
Black Ops 2 Rgh Build:
We started off with a plain old black Jasper small block motherboard, and we installed a Cool Runner Rev C. chip. I wired the unit with RGBW remote 4 channel lights, and then we fitted the motherboard to the chassis. We then designed and cut the 3d logo on our in house laser CNC machine. I then went to our our milling machine and cut the top out. We bonded and de-stressed the plexiglass and fitted it all togther. Installed a Custom Orange ROL to match the theme as well as orange pilot lights. Once done with that we installed a 500 gigabyte hard drive with a variety of tools to support the system.
Then we went a step further and did a small custom logo on the front plate as we did in our GtaV themed console and lit it up with RGB lighting.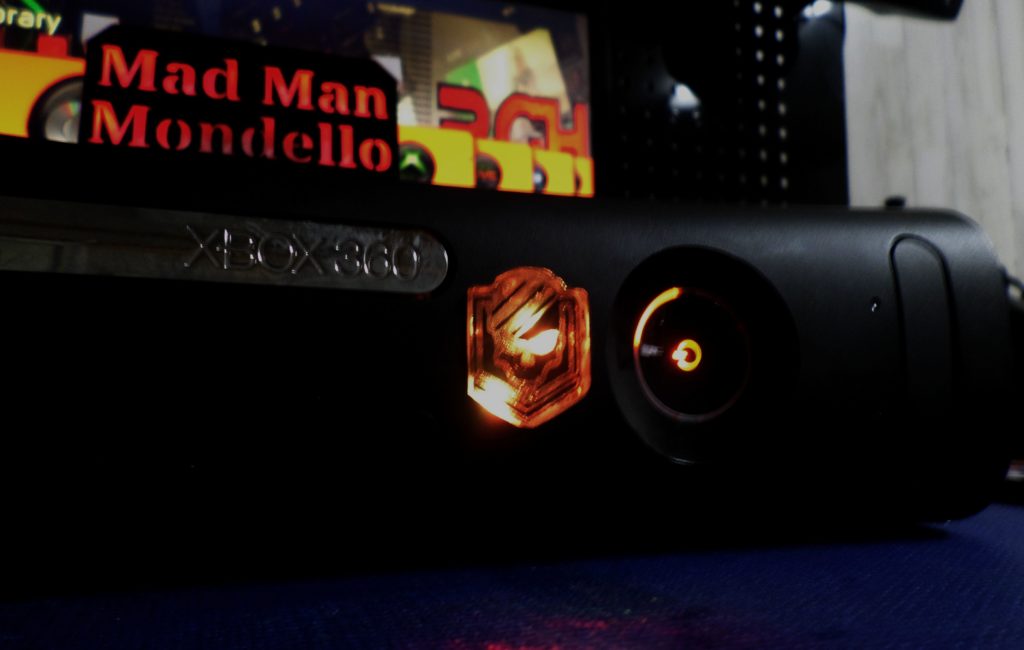 The Result of the Build:
A Gorgeous, beautiful, Black Ops 2 RGH Custom that surely makes a statement. I really hope you like your System Logan and I am pleased to see that you came to me to build this thing for you. As with your previous builder who disappointed you. I hope I made up for his "Ahem" shortcomings, by giving you something special and that didn't cost you 4 arms 3 legs your first born and your right testical.
Logan, Thank you for your business I appreciate it and i am glad i was able to do justice for you in this build… As you can see sometimes you do get what you pay for. Just make sure you don't buy from a man child that is living in his grandma's basement after getting throw out of his own house LMAO. Thank you again so much. We will be shipping it off this afternoon expect a tracking number this evening. Enjoy your Black Ops 2 RGH.