Austyn Doyle, here is your Beautiful Dual Nand Snake Eyes themed console with all the trimmings.
The Beginning:
This console started life as a Jasper Small Block, now its a beautiful Dual Nand Snake Eyes themed console. Austyn who is a repeat customer wanted something nuts.. We brainstormed for a while after coming to me last week and Well i came up with a Console themed on a Casino.
I have been working on this console in between normal consoles all this week. We installed a Demon Dual Nand Chip and then we installed remote RGB Lighting. Installed a 320 Gigabyte Internal Hard drive and a 1 Terabyte USB External Western Digital drive.
We modded the ROL and then we Custom Made all the Logos and Etchings on the unit itself. That was not enough for me . I then set out to modify the External Drive and turned it into an Ace of Spades Playing card.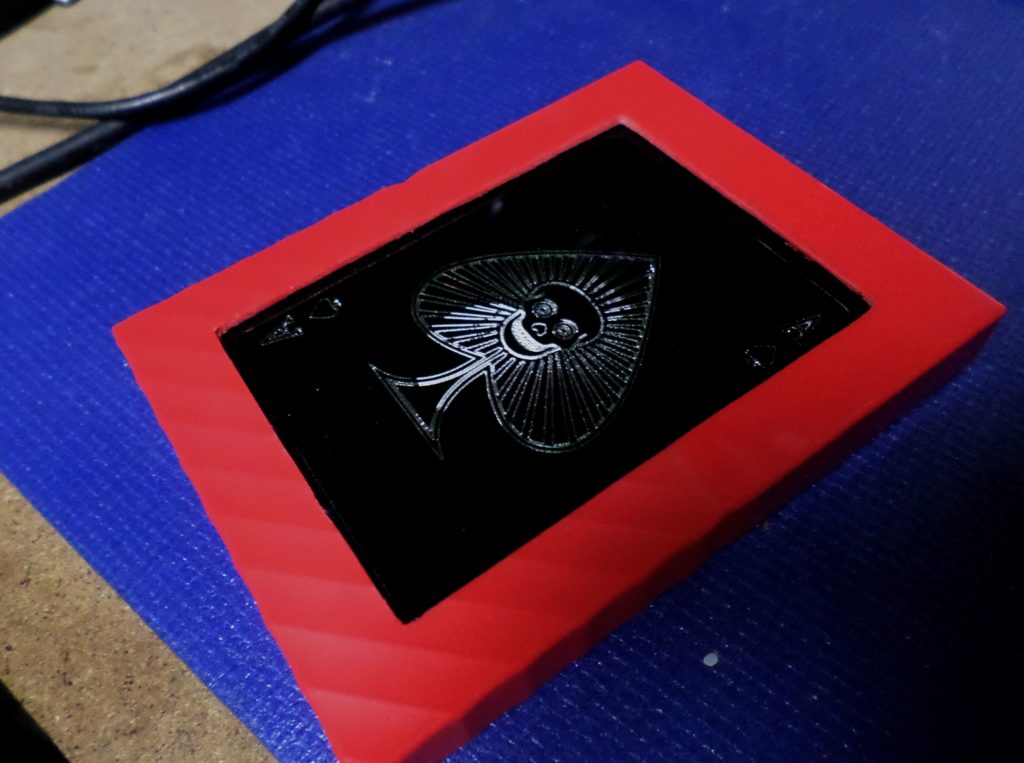 The Finished Product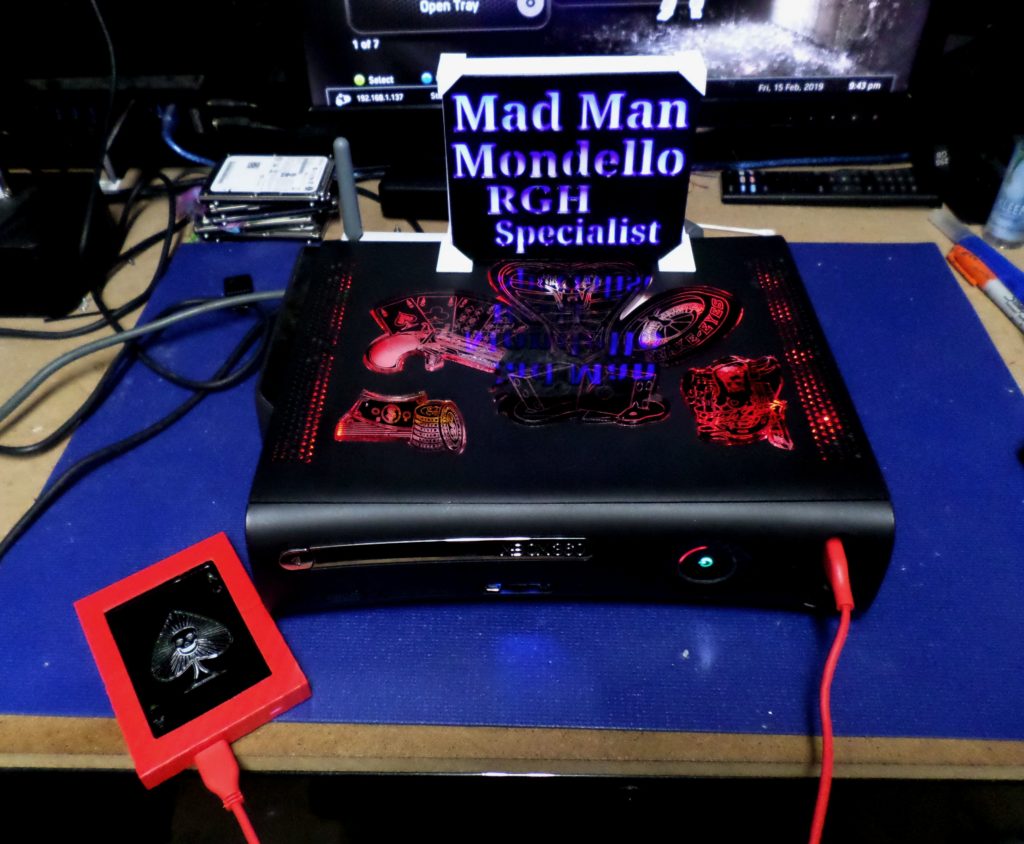 In the end you can see the amount of work that went into this unit. The RGH side boots as fast as the retail side thanks to a modified RGH 1.2 timing file. Snake Eyes is up on Alliance Server with a 10 day Trial of The Purge for GtaV. The system is loaded turn key out of the box.
Austyn, I would like to thank you so much for the consoles you have purchased from me. I must be doing something right to get repeat business not just from you but from other people as well. Again thank you so much and we will be shipping the unit off tomorrow Expect a tracking number from Lorraine by tomorrow evening!