For May's custom console Showcase, I present my latest custom designed Xbox 360 RGH Consoles. These consoles were tailored to the customers specific needs. The design artwork is produced using a Gas Co2 laser. The actual logo is cut from a 5 millimeter thick piece of plexiglass that is reversed etched to produce a shiny gloss look. Each design is painstakingly made using various software to give an exact size and detail. I convert the customer's image to SVG format and then completely clean up the photo, adjusting the size, and vectors.
Gears Of War Custom Cutout
Jacob Rodenbaugh's Gears of War Special Edition Custom Console.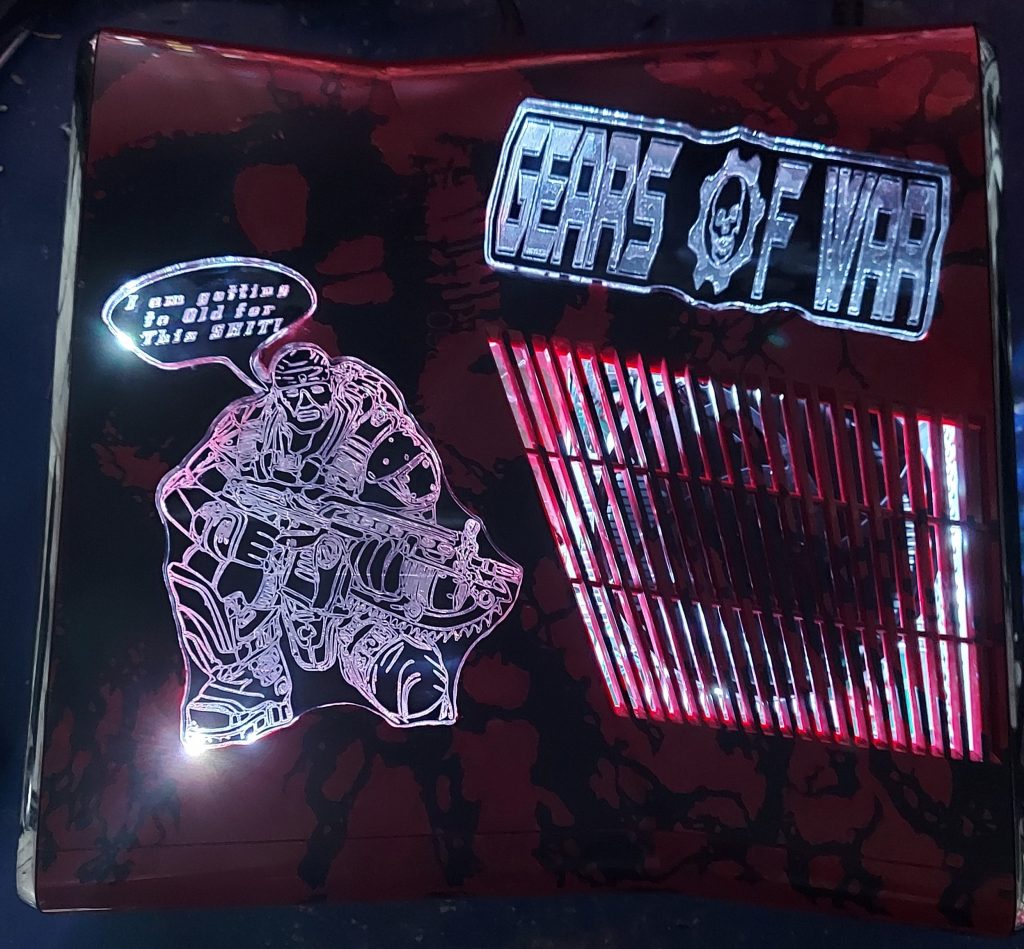 I then etch the image itself with our CNC laser, I then cut the image out. Once this is completed I outline the image and cut the console shell itself out on a CNC router to give a perfect cut around the image. The completed cut is then supported by a 1.5 millimeter sheet of plexiglass and the image is bonded to it. We take the entire piece and bond it to the underside of the console shell. This gives a 3d look with the edge of the etch barely above the case shell. I then install Programmable addressable remote control led strips facing upward towards the actual etch to give a beautiful glow that is transparent through the logo. This gives it a stunning effect and it personalizes the console to the customers taste. We do this on computers Xbox One /S/X. Each one takes roughly 14 hours.
Playboy Custom
Paris Marsiem wanted an unforgettable Playboy custom console cutout. I obliged him by giving Playboy a whole new look with a psychotic smiling bunny. Play away, Paris.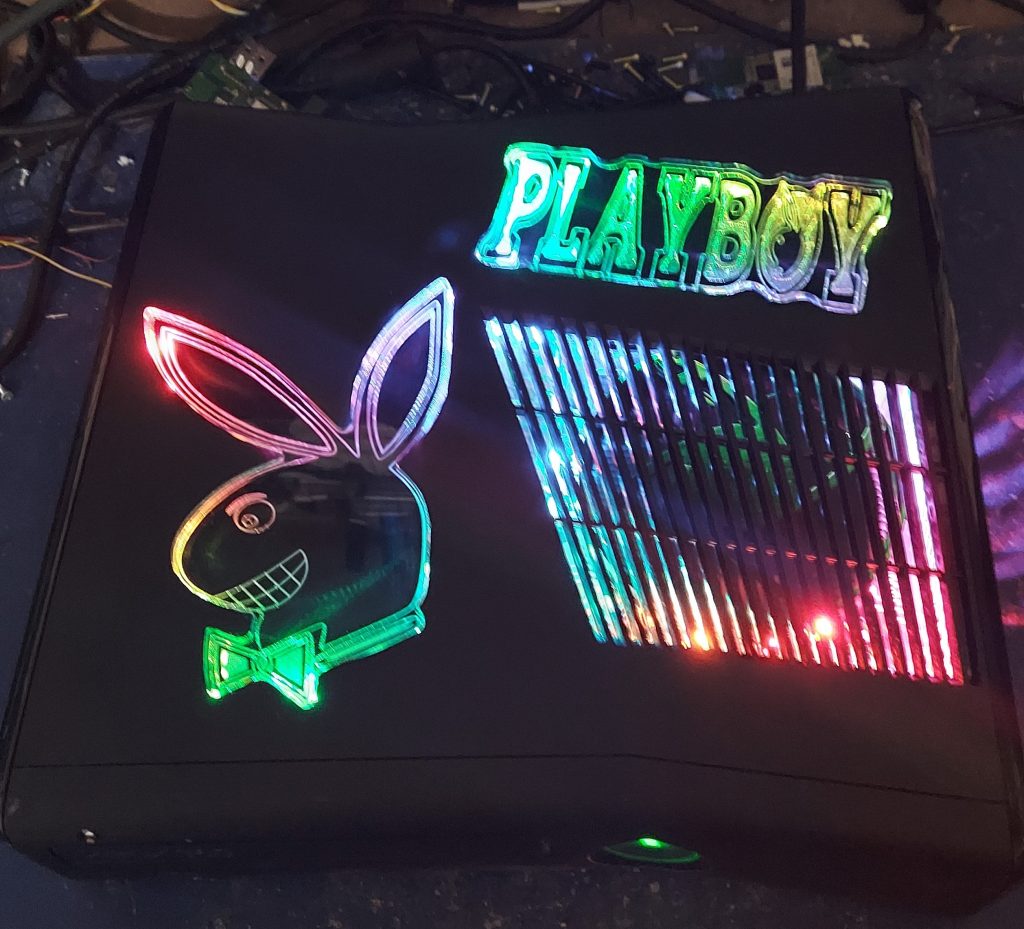 As you can see the detail work is a bit daunting, but the end result is stunning. Each console is handled with the utmost care and attention to detail. Every console comes with a 1 year part and labor warranty. I have been working with modded systems since the original 2002 Xbox and the first DVD hack on the original Xbox.
Dragon Ball Z Themed Cutout
Dragon Ball Z is one of the most beloved Anime from Japan. Hunter Miehel wanted to theme a custom console around Goku. So I came up with this custom laser etched masterpiece.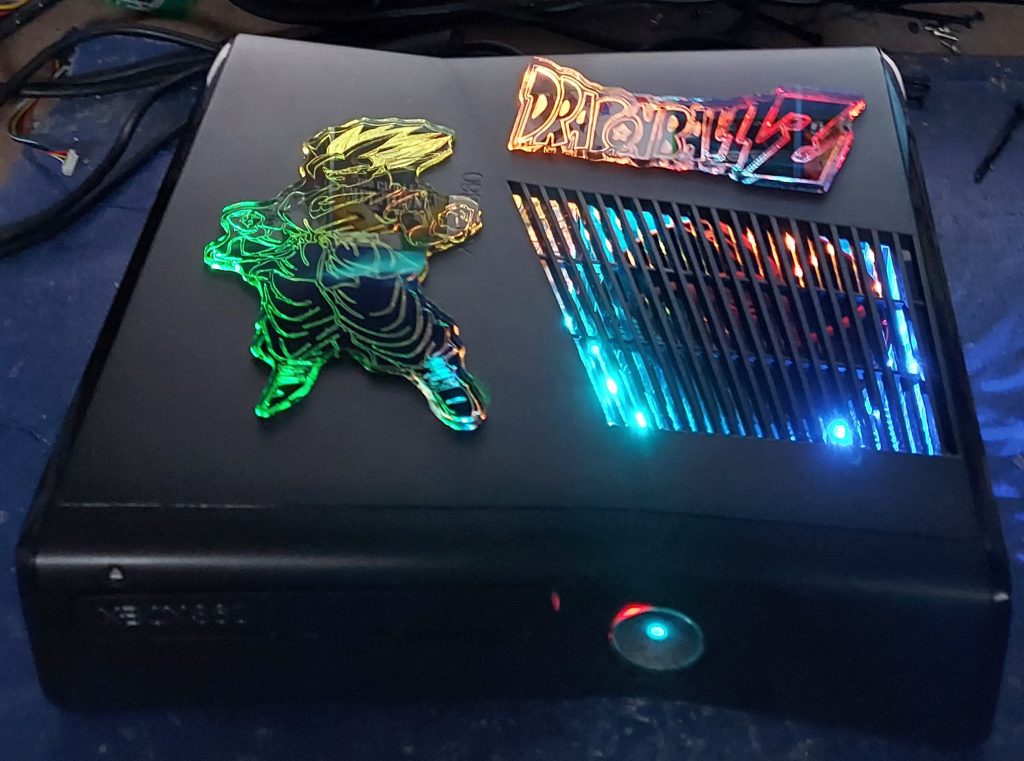 Tribute Custom
Tribute to Josh Strong's love of his life. Josh came to me wanting a design dedicated to his betrothed, I believe i hit the mark with this as he was utterly amazed at the end result.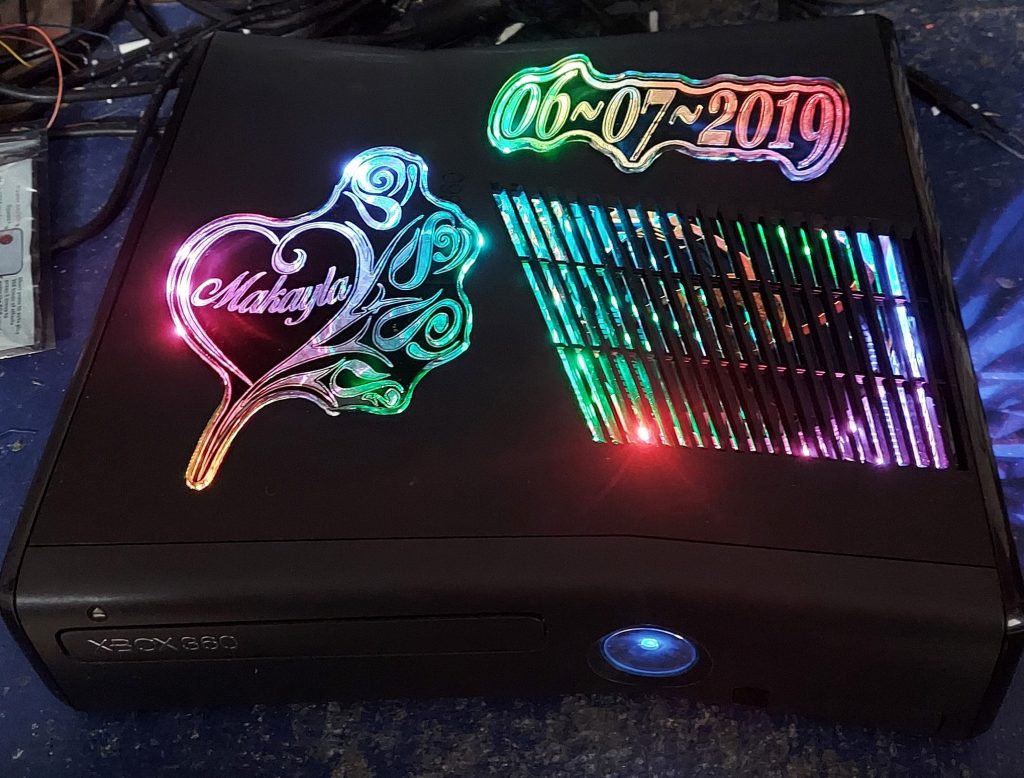 Brain Damaged
Michael Chapman's Brain Damaged Custom cut out. What would be a showcase without some Brain Damage? He wanted something with my name on it, I couldn't think of a better title that actually is the definition of myself.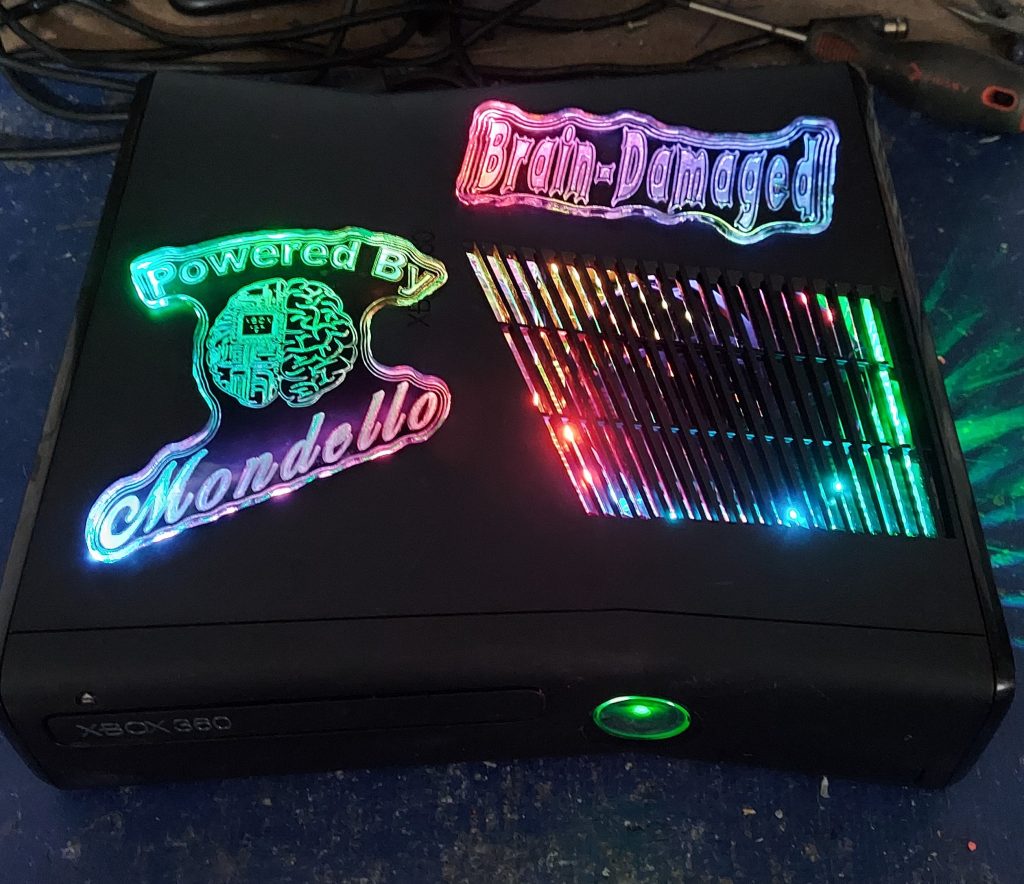 My Latest Custom Xbox 360 Rgh can be added to your existing order right here. For a more in depth view of each one of these you can visit our latest Builds on our YouTube, This is where you can see them in action. Just click right HERE to check them out. Check back for next month's custom Xbox showcase.