Jeff, Ok one Xbox 360 Fat Repair completed. Jeff bought this console off of another builder for 200 dollars, and the way it came in I was Shocked. I sent some photos of this thing and a few videos of it, with me taking it apart. I showed him HOW NOT TO BUILD A CONSOLE. Needless to say it came in here for a drive problem. It wouldn't eject the dvd drive, well i fixed that but THERE WAS A LOT MORE.
Glass attached to the case with hot glue instead of Epoxy
The soldering job was complete crap.
The LED's he could barely see. Why? Because the moron used RGB LED's which only give you a small amount of red instead of actual true 5050 LED's.
Boot time was unpredictable
The motherboard was filthy loaded with dust.
The original builder did not use no clean flux, and left the stuff on the board and it was corroding the pads and points he Gobbed solder on.
These are the Before Images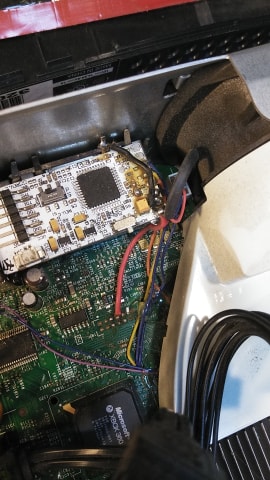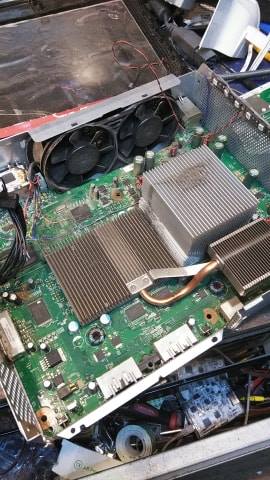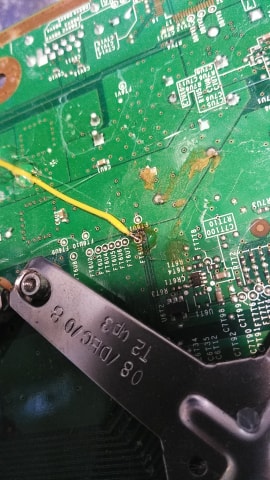 This is after I got done with it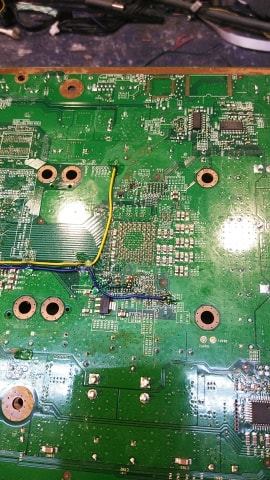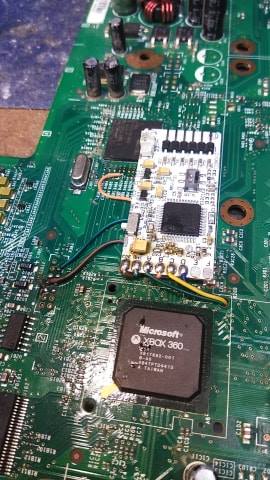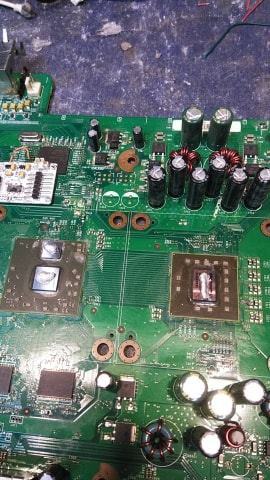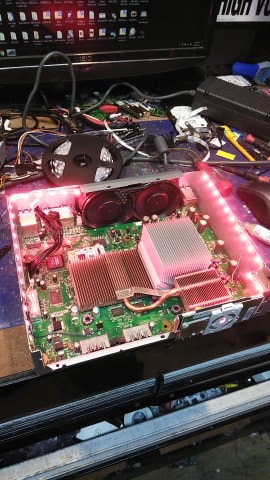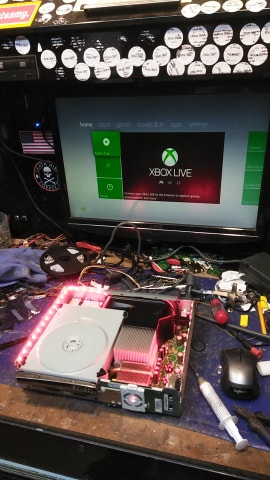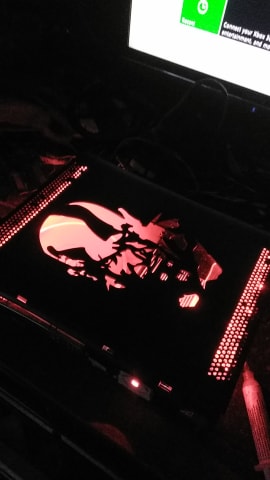 Needless to say I was disgusted. I am not one to start wars. But the cut out should ring a bell to the builder I am talking about. I am extremely disappointed in him, as I actually respected the guy and if this is what he is selling, well I am not impressed, in fact I am REVOLTED by it.
The unit is all fixed up and now ready to go. I completely went over it step by step with the owner. I sent him photos of before and after as well as video documentation.
Jeff, I appreciate your business we will be shipping her off tomorrow. Lorraine will have a tracking number for you by tomorrow evening. Again thank you for your business I know i got more then what i expected on this ahem… Send in but I will not let a unit like that leave my shop knowing full well it is going to fail. Enjoy brother.