Another custom Xbox 360 RGH ready to ship out tomorrow for Elizabeth Finley – and this custom xbox is not only bright and colorful, she's got a punny side to her as well. I went ahead and decked your new Rgh out with the custom cut outs you requested Elizabeth, and fit her with remote LEDs with enough combinations to give you that "deer in the headlights" kind of look … Also set you up with a custom modded ROL just like you ordered through the website, with blue, purple, pink, and red LEDs around the ring of light. She's a Slim trinity Xbox 360 model.
The custom cut outs have the raised engraved plexiglass logos with Oh Deer and the deer head skull like you wanted, and show off the built in LEDs.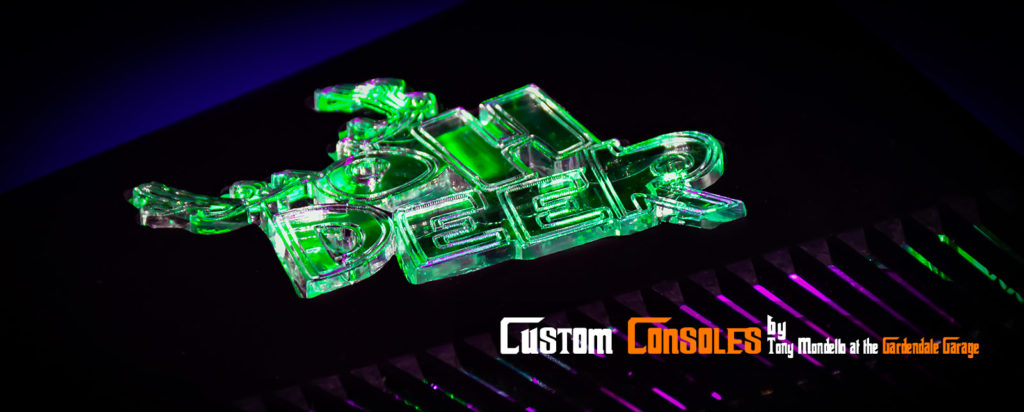 There's also more OG content packed away inside than you'll find pretty much anywhere else. Let's just say this custom xbox has a very diverse and comprehensive assortment of goodies packed away inside to keep you busy for awhile – whether it's on gtav, call of duty, halo, …well watch the video, you'll see what I mean. And as always, I've included a month on Alliance Live, a 10 day trial of the Purge, jiggy for bo2, and lots more so you can put your custom Xbox 360 Rgh to work the minute you unpack it.
Hope you have as much fun modding with this new beast of yours as I had working on it, and as always thank you for your business its greatly appreciated. Lorraine will have a tracking number for you by tomorrow afternoon.