Sale!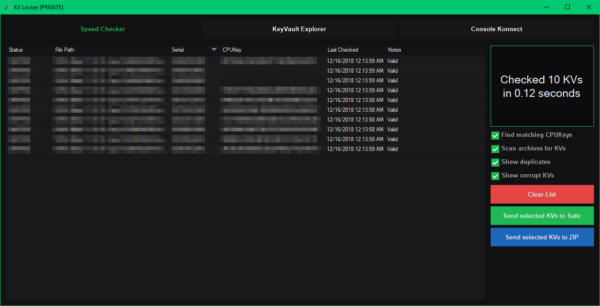 KV Locker – KV Checker and RGH Multi-Tool
The essential tool for any Xbox modder with an RGH/JTAG, capable of validating hundreds of KVs in under a minute, and offering a secure means to store your KVs locally so they're safe and accessible. Download and try out KV Locker – free for a limited time while in public beta.
$35.00
Description
KV Locker is the world's fastest KV checker, capable of validating hundreds of KVs in seconds. Check the KV on your RGH or replace it with a single click. Run batches in .zip or .rar files without having to extract them first, easily archive one or several KVs to send to others, and more. Includes the first ever KV Explorer, which encrypts and stores your keyvaults safely on your pc, protecting them from malicious software or accidentally losing them. Many more features coming soon.
Developed by the AllianceLive developer Lewis Carrol, and available to tryout for free now while in public beta.
Only logged in customers who have purchased this product may leave a review.