Dave, here is your Beautiful Custom GtaV Xbox Rgh. Myself and Dave poured some soul into this one. Dave is a Pc Gamer he came to me wanting something custom, something over the top. Well Between his ideas and my ideas and our collaboration we came up with one insanely custom Over the Top Beauty.
The Guts of this Custom GtaV Xbox RGH:
Jasper small block motherboard
Cool runner Rev c. chip with modified timing file
Rgbw Remote controlled LED lights
A whole lotta plexiglass
500 gigabyte hard drive
GtaV Package
Myself wondering am I a Lunatic "PROUDLY YES I AM"
Cheering from Dave as i showed him how it was built step by step
Custom cut Logos and custom cut faceplate.
I do believe i have lost my mind with this crap
We put a lot of heart and soul into this Custom GtaV Xbox Rgh, and it is the first time I ever cut the front plate and for good reason, ITS FREAKING TIGHT IN THERE. But we did it and it came out gorgeous even for the small size We used red for the pilots and we used rgb's to light up the front logo.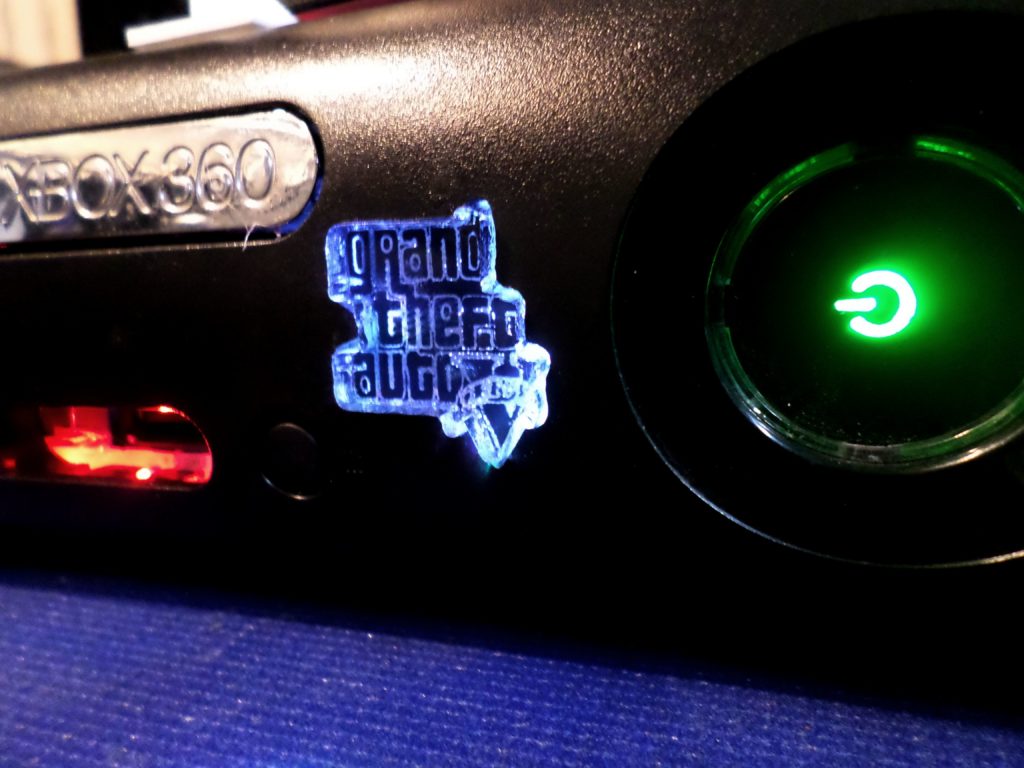 Finishing up
Dave, I hope you like what I have done, we spent a lot of time going over what this thing was going to look like. Being this is your first Rgh I wanted it to be special and I wanted it to knock your socks off. I do hope I achieved your expectations on what you wanted this console to be based on, and I want to thank you for your business. I am very happy you came to me so I could turn your dreams into a reality. Thank you so much again, we will be shipping her off tomorrow. Lorraine will have a tracking number for you by tomorrow evening.