Guys and Gals, I have had many requests asking how do I do my Xbox 360 Customized Logos for Xbox's? In this video it pretty much says it all, This is not just for Xbox's though, this is for cell phones, cell phone cases, tablets, laptops, gaming rigs, Gun parts, The list goes on and on.
Well in between my normal daily grind, I decided to answer the people who asked me how do i do this. I have included a video on my You-tube channel so you can actually see it being performed.
Started out:
This thing started out as a k40 laser. When i got it i knew out of the box it would not do what I wanted it to do. I knew Right from the start this thing is going to require some extensive modifications. So i started with Building my own control panel Upgrading the power supply upgrading the cutter head. completely tearing the gantry apart and re aligning the enter mirror's laser tube base plate .
After all that I had to rewire the entire machine with an updated control board that would variate the power as the stock one was a simple on off control board which was complete crap. Once that was finished i rebuilt the water cooling system putting in a sight glass and a temp gauge. Then added the air assist using 12 volt car relays. Of course the ventalation fan was complete GARBAGE. Being in the heating and air business i decided a furnace draft inducer motor at 3450 rpm with a metal impeller was the way to go, so some carefully drilled holes and We were in business and i wasn't breathing melted plexiglass and other undesirable fumes.
Oh God Now the Software!
Finally onto the software. Ahem yes. The software COMPLETE AND UTTER GARBAGE from the mfg. I quickly grabbed the dvd they gave me and that stupid usb key and right into the garbage it went. I opted for real software which can also handle g-code as well as rotary machines. All said and done i then had something that worked just the way I wanted it to.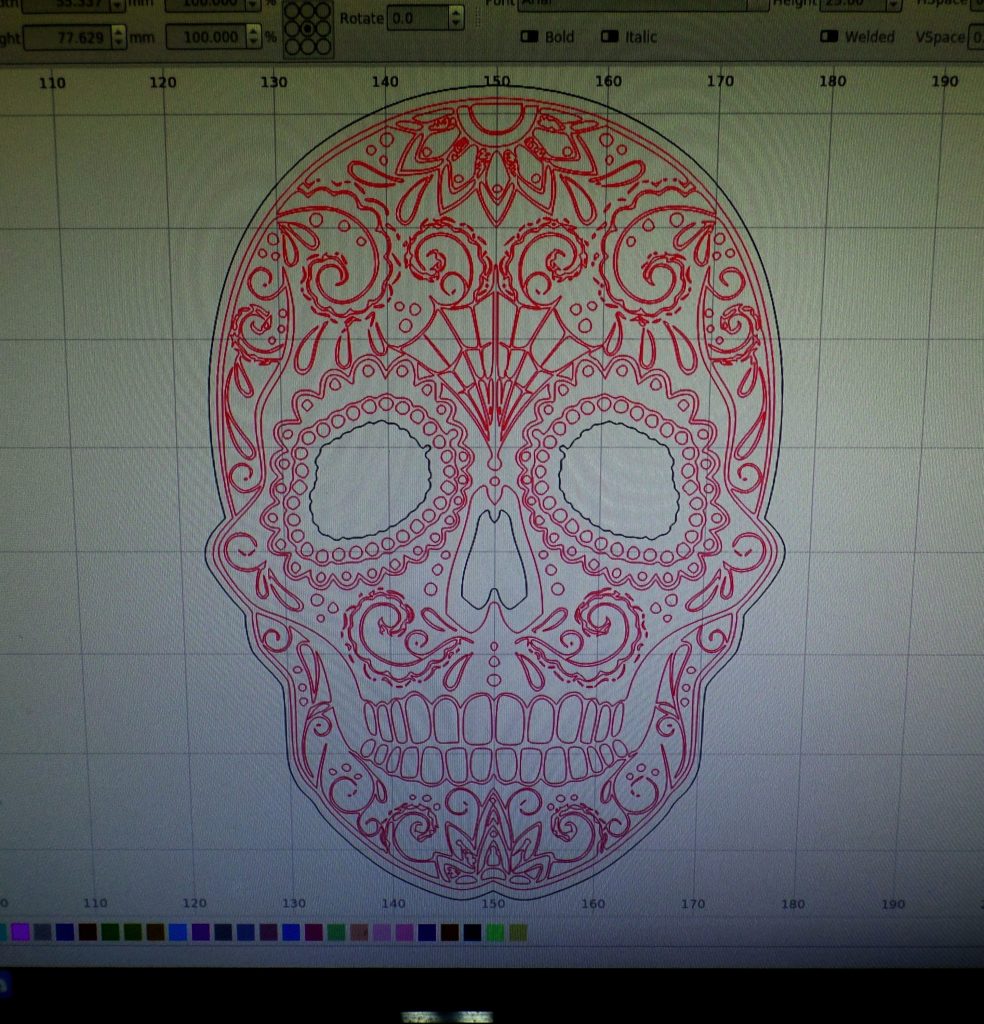 Finally Beautiful Xbox 360 Customized Logos
As you can see from the photo above we started out with this right here. The red is marking the Black is Cut out we used 5mm plexiglass and reverse cut it in order to take advantage of the black that was used on the back side. The end result was beautiful Xbox 360 Customized Logos. I would like to thank everyone who stopped by and watched this. I appreciate everyone's questions and interest's in what I do. If you have any questions about custom etching logo design feel free to hit us up. This just isn't for Xbox's Thank you for watching